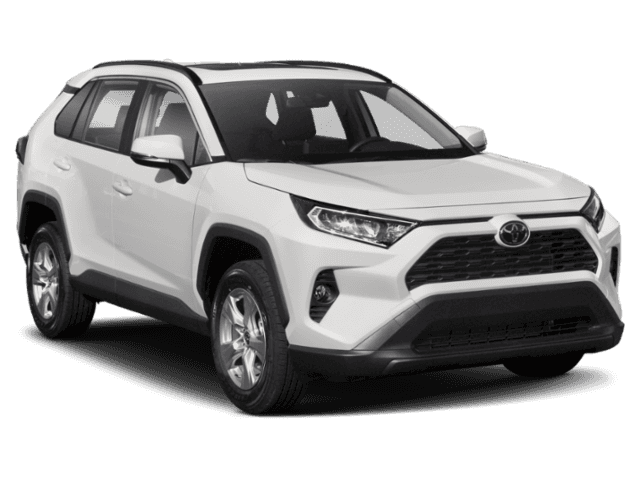 Toyota RAV4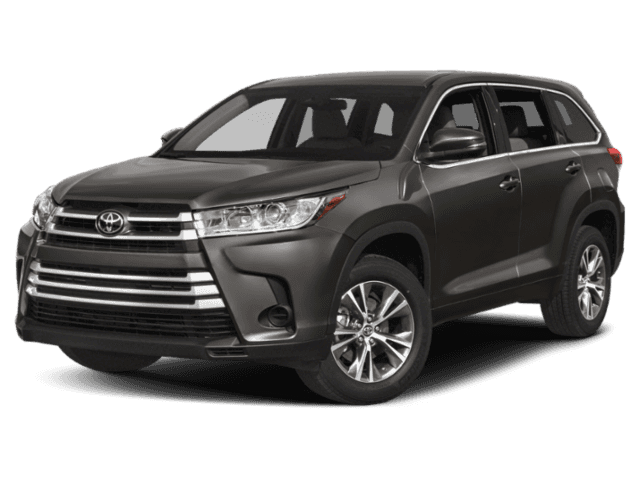 Toyota Highlander
2020 Toyota RAV4 vs. 2019 Toyota Highlander
If you're looking for the best midsize crossover or SUV for your family, you've already noticed that the Toyota lineup is a great place to be. Depending on your lifestyle, or whether you live in or outside , the 2020 RAV4 or the 2019 Highlander may be the vehicle you're looking for.
2020 Toyota RAV4 — Rugged styling may hint at its impressive off-road capability, but a fuel economy among the best in its class is one place where the Rav4 really shines.
2019 Toyota Highlander — With flexible seating configurations, advanced driver-assist safety technology, and incredible cargo volume, the 2019 Highlander is a top choice for busy families.
Read on for a head-to-head comparison of the RAV4 vs. the Highlander to help you decide, and then browse the RAV4 and Highlander inventory at one of our dealerships near , %%target_city_2%, and .
2020 RAV4 vs. 2019 Highlander: Performance
The 2020 RAV4 and the 2019 Highlander each have highlights when it comes to performance and capability, on and off the road. The RAV4 stands out as a fuel-economy leader in its class, while the Highlander packs more power with its available V6 engine.
2020 Toyota RAV4

Fuel Economy — While the RAV4 offers solid power and fuel economy, the hybrid models go above and beyond, getting you 41/38 city/highway MPG on your commutes!
RAV4 Hybrid — You might not expect it from a hybrid, but the RAV4's lineup's most fuel-efficient model is also its best performer. In fact, both hybrid models are each performance and fuel-economy leaders.
RAV4 TRD Off-Road —New to the RAV4 lineup this year is the TRD, which boosts the off-road capabilities of the already well-equipped Adventure trim.

2019 Toyota Highlander — If you go with the Highlander, you'll enjoy the option to upgrade to a 3.5L V6 engine. The Highlander's MPG numbers may not be as heroic as the RAV4, but even with the available V6, the Highlander can be proud of great fuel economy numbers for its size and class.
2020 RAV4 vs. 2019 Highlander: Interior
2020 RAV4 Interior — With an upscale cabin and soft-touch materials, the RAV4 offers a comfortable ride for five passengers, plus up to 37.60 cubic feet of cargo volume. Even on extended drives for a daytrip, you'll get out of the car feeling refreshed.
2019 Highlander Interior — With three rows and seating for up to eight passengers, the Highlander comes ready to take on the crowds. Folding down the back two seat rows reveals an impressive 83.70 cubic feet of cargo volume. That gives you and your family a lot of flexibility when it comes to camping outside and travel plans to and beyond.
Which Model is Right for You?
If you need maximum flexibility in your vehicle's seating and cargo configurations to accommodate a variety of activities for the whole family, the 2019 Toyota Highlander is your best best. Extra power will let you haul even more gear.
If fuel economy is a deciding factor for you, or you want the off-road capabilities of a more nimble and sporty vehicle, then the RAV4 is a good match for you.
Compare the 2020 RAV4 and the 2019 Highlander for Yourself with Envision Motors
If you have any more questions about how these and other Toyota models stack up, stop by one of our dealerships in the greater area, where Envision Motors technicians can guide you in choosing the right vehicle for you. Want to continue your RAV4 research before you go? Check out the 2020 RAV4 reviews! Continue your research with our Mercedes-Benz 2020 GLC vs. GLE comparison! Reach out to schedule a test drive today!