How Does Financing a Car Work?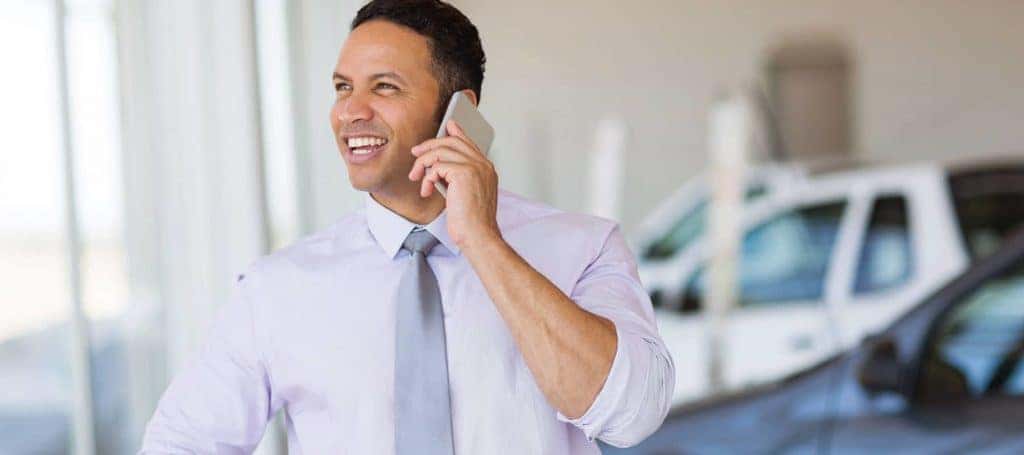 ---
---
Finding the right new or pre-owned vehicle for your Los Angeles and West Covina drives is stressful enough. Our finance team here at Envision Motors is dedicated to making sure the financing process isn't the same way! For Riverside drivers that have decided that buying, rather than leasing, is right for them, the next question they often ask themselves is, "What does it mean to finance a car?" Envision Motors is here to help with a hassle-free guide to how car finance works.
How Does Financing a Car Work?
Drivers from Los Angeles to Riverside are asking, "What is financing a car?" Even if you're just starting to learn how car finance works, you may realize that the process involves applying for a loan. Most drivers choose to apply for their loan through a bank, through their trusted dealership, or through a credit union. Some drivers even apply through every option so they can be sure they're getting the best deal. Keep in mind, there are some important factors that lenders will consider when determining your loan eligibility and interest rate:
Credit Score
Debt-to-Income Ratio
Age of the Vehicle
Loan Amount
Repayment Term / Length of Loan
If you have a low credit score or poor credit history, lenders may be required to offer you a loan with a higher interest rate. See what you can do to improve your credit ahead of time, or otherwise, ask a friend or family member with good credit if they can cosign for you!
How Car Finance Works: Find the Plan That's Right for You
Before you start applying for auto financing, it is a good idea to do the math and figure out exactly how much you can afford to pay for your vehicle. The trusted team at Envision Motors has put together a helpful list of things that you should consider when you're building your plan and finding a lender:
If you have a poor credit score, making a larger down payment helps to mitigate the impact of a high-interest rate. Determine how much you can put down before you apply for a loan, and value your trade-in at Envision Motors to minimize the total cost of your new vehicle.
It is important to take into consideration the cost of gas, insurance, and maintenance when you're determining your budget. While making the largest possible payments can lead to significant savings, if your monthly payment is too high, any unexpected costs can result in a major setback. Try using our handy payment calculator online so you can come in prepared.
If you opt to apply for financing from multiple sources, be sure to submit all of your applications in a short amount of time. If you fail to do this, it could negatively impact your credit report.
What Does it Mean to Finance a Car? – Finish the Process
Most of the time, it's a wise idea to apply for financing ahead of visiting the dealership, but don't forget – You may have the chance to negotiate on a price before you finalize the loan terms and take the vehicle off the lot. When you're completing the auto financing process, you'll also have the opportunity to select extra packages and add-ons, including protections like gap insurance, so make an attempt to research and consider all of your options ahead of time.
What Does it Mean to Finance a Car in Los Angeles?
When you're ready to take the next steps, contact us to speak with our skilled financing department to get advice or apply for a loan! No matter what type of vehicle your Los Angeles family is looking for, our dedicated team will do whatever it takes to get you behind the wheel of your ideal ride. Search our extensive new vehicle inventory online and stop by today for a test drive.