Financing with a Bank or Dealership: What's the Difference?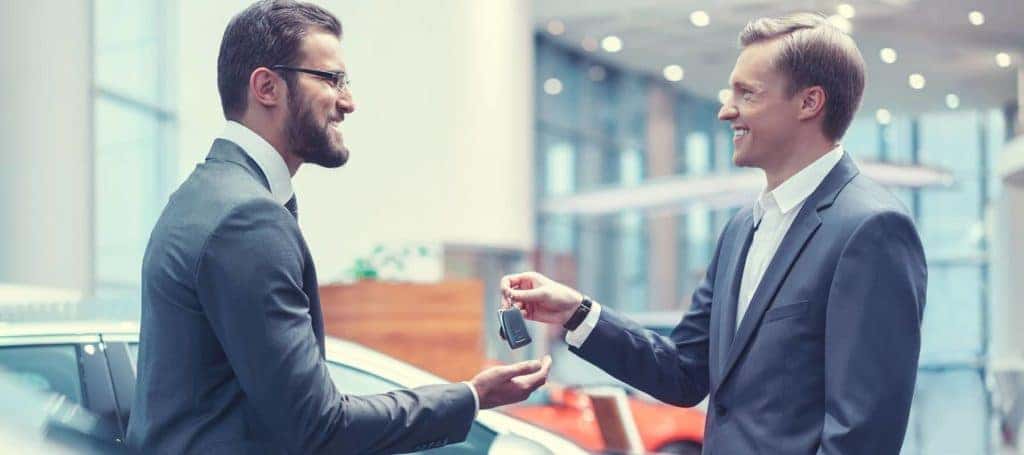 Do you have your eye on a Mercedes Benz with mbrace® technology but you're not sure what your financing options are? If you're a hopeful car-buyer who has been spending your days car loan shopping around Los Angeles for the best place to get a loan, you've probably wondered about the different options. In the following guide, the Envision Motors finance team will help you understand the differences between car loan options so you can better determine the best place to get auto financing for you.
Best Place to Get Auto Financing
Discover where to get a car loan that works best for you: the dealership or the bank.
Car Loans From a Dealership
One of your options when it comes to where to get a car loan is from the dealership at which you found your desired new vehicle. Here are some of the benefits of getting a car loan from a dealership:
Dealers can help you decide whether you should buy or lease your new car.
Applying is simple; you'll fill out one form.
The dealership will submit your loan application on your behalf.
Dealers have relationships with multiple lenders, presenting you with more competitive rates.
Some dealerships have in-house financing options for those with poor credit or no credit.
The dealership may present financing incentives that you can take advantage of.
There is room to negotiate your down payment.
Car Loans From a Bank
Another option when it comes to where to get a car loan is a bank. Compare your dealership car loan shopping findings to what you learn at your local West Covina or Riverside bank. If you currently have a less-than-ideal credit score, dealership financing will most likely be the best place to get a car loan. If your credit is strong and you do get approved for a car loan from a bank, here are some of the other perks:
You probably have a pre-existing relationship with your banker.
Most often, you will secure set interest rates.
Setting a flexible payment schedule is a possibility.
Learn More About Car Loan Shopping at Envision Motors
The best place to get a car loan could be different for all drivers in Los Angeles. With little to no credit, the best place to get auto financing may be the dealership in-house financing. Our finance department can also provide you extended warranty coverage. Contact us today to learn more about car loan shopping with Envision Motors.